Hey hey! Hope you are enjoying your Tuesday so far. I am, since I think Baby Fish is getting in to a good routine. That makes Joe and me happy, and I'm sure it makes her happy, too!
I'm linking up with
Erika
,
Patty
, and
April
for
Tuesdays on the Run
, a link-up talking about all things running!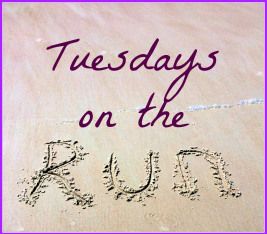 Today's Tuesdays on the Run topic is "Best Race You've Ever Run." As I was reflecting on this and thinking about what to write, I had a hard time defining "Best Race." Did that mean most entertaining? That would be an Disney race, for sure. Did that mean best athletic performance? Well, that would be my
current 5K PR
, where I had a pace close to 9 minute per mile. Or does it just mean my favorite overall race?
I decided I'd select the best race I've ever run based on a mix of all of those things. So, without further ado, that race is...
the
2014 Lake Minneola Half Marathon
! I recapped the race after running it (linked on the name), so I'll just break the race down into the elements that made it the best race I've ever run.
It's my current half marathon PR.
That makes this race my best half marathon athletically! I ran the first mile, then used 3:00/1:00 run/walk intervals. I PRed by about 3 minutes at this race.
I had very low expectations going in to this race, which led to a great mental race for me.
Since I was undertrained for the race, I didn't really set lofty goals for it. My low expectations for myself meant that I was able to just enjoy the race experience and not worry about anything. I also knew that I was going to run/walk the race, so knowing that the walking break was coming allowed me to really push it when I could.
There was a lot of diversity on the course.
There was an out-and-back section, some rolling hills, running around a lake, and running through a residential area. The changes in the types of terrain and scenery gave me lots to look at, as well as different challenges in my running. Also, I liked that I knew how much further I had to run, both in the out-and-back section and while running around the lake.
There was a great post-race party.
It's always awesome when the race organizers have plenty of food and fun booths set up after the race. Not only was there great food (and plenty of it) afterward, but they had lots of different organizations set up with freebies and good information. They even had a misting tent, which was perfect for cooling off after running in the warm weather!
The race was pretty well-organized.
It wasn't perfect, but the race was well-organized overall. They also made up for areas where they were lacking. For example, they weren't very well staffed at the packet pick-up, so they delayed the start by just a few minutes when people were still arriving to the starting line in droves. A well-organized race always makes the day-of so much better!
It was a smaller race with plenty of room on the course.
I was able to pass people when needed and not feel crowded when people were passing me. With a small field of runners and a wide running lane, I was a happy runner!
Overall, the race was just fun!
And that's the best race I've ever run! Thinking back to this race made me really excited to get back in to running races! I'm hoping that in two weeks I'll be cleared to start exercising (more than just walking) so that I can get back in to training for the Peachtree Roadrace, as well as a fall half marathon and (potentially) the Richmond Marathon.
Question for you: What things do you consider when defining the best race you've ever run?