So, yesterday was a big day for me...I went on my first run since the
Daytona 5K
in January!!!
I was
so excited
to get back out there and hit the pavement after such a long break. And, considering how long it's been since I've run, I think the run went
really
well!
Tequila came with me, and I decided we'd stay right in the neighborhood for a 2-mile run. Our street is a half-mile circle with a cul-de-sac, so I decided to just run a few laps (with trips into the cul-de-sac), just in case I was having trouble.
Surprisingly, we ran the first mile without any walking breaks!! I completed mile 1 in 11 minutes (including two doggie potty breaks), so I was pretty pleased with that time.
After two laps, Tequila was pretty tired. I dropped her by the house and continued on for another lap, plus a trip down another little "extra" road. I was feeling a little tired, so I decided to take a few walking breaks during the second mile. My time for that mile was 11:37, which was pretty good considering the walking breaks and the stop of dropping the dog off.
I can tell I haven't run in a while because my quads were already a little sore last night! Oh well, I'll get back to where I was. The big thing is I completed what I set out to do and felt pretty good doing it.
Plus, this run marks the beginning of my training for the Peachtree Roadrace! I'm planning to keep up with
my spring/summer training plan
, so that means that I'm goign to be doing another 2 or 3 2-mile runs the rest of this week. I'm already looking forward to getting back out there again on Wednesday for another 2 miles!
I'm linking up today with
Erika
,
Patty
, and
April
for
Tuesdays on the Run!
Head over to these fabulous ladies' blogs to read other running related posts.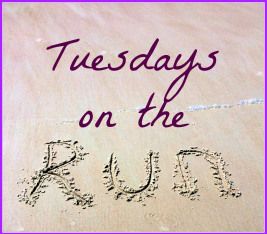 I'm excited to read the posts that relate to this week's theme about compression gear!
Question for you: How do you get back in to running after a break due to surgery/illness/injury/a busy time of life/etc.?