Hey, everyone! Happy...what day is it? Oh yeah, Tuesday! It has been so hard for me to keep track of what day of the week it is after being away from work for about a week and a half now. An 84-hour hospital stay last week also isn't helping! Plus, how can you focus on what day of the week is it when you have this sweet thing to play with?
One thing I've been thinking a lot about
after having Baby Fish last Tuesday
(other than Baby Fish herself, of course) is how excited I am to get back to my regular exercise and running routine! Seeing others run races and meet their fitness goals during the break that I took has done GREAT things for my motivation levels!
While I do have some limitations due to having a C-section (more on that when I talk about Baby Fish's birth), I have started to plan out my training plan for the rest of the spring and in to the summer. The big thing on my mind when creating this plan is getting my running base back and training for the
Peachtree Road Race
on July 4th!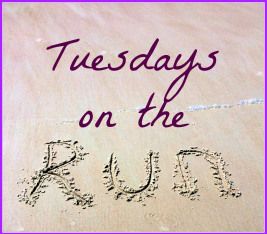 Spring training just so happens to be today's
Tuesdays on the Run
topic, so I'm linking up with
Erika
,
April
, and
Patty
to share my plan with you!
I'm going to break my spring/summer training schedule into three phases, so let's take a look at what each phase entails!
Phase 1: April 12-May 16:
WALKING
.
Because of my C-section, I cannot exercise for 6 weeks. This includes lifting anything heavier than my baby and running. However, I can walk and push a stroller. SO, you better believe I'm going to take full advantage of that (and already have)!
My goal for this phase to walk for 30 minutes at least 5 times a week, increasing my walking speed every week.
I'm actually going to shoot for walking every single day, but I know that with a newborn, I need to allow myself some wiggle room.
Phase 2: May 17-June 6:
REBUILDING MY RUNNING BASE.
I haven't run since the
Daytona 5K
on January 24th, so I need to get back in to just being able to run a mile or two at a time! I don't know what my running ability is going to be like, so I'll need to take it slow when rebuilding my running base.
My goal for this phase is to run 1-2 miles 3-4 times each week.
I just want to get to the point where running 2 straight miles is possible, regardless of pace. I will most likely use the Galloway method (run-walk-run intervals) to get to this point. If the first two weeks go well, I may move on to Phase 3 from May 31-June 6.
Phase 3: June 7-July 4: PEACHTREE ROAD RACE TRAINING
The Peachtree Road Race is my second race of 2015, and I'm so excited to run it!! It's a 10K race that's a huge Atlanta tradition, so it should be a great time. Joe and I will turn it in to a race-cation by going to an Atlanta Braves game while we're there and staying with/visiting some friends. It'll also be Baby Fish's first road trip! I am slightly nervous about running it now that I had a C-section. I'm not going to make it a goal race and plan to just enjoy the experience. Even though I just want to finish the race upright, I still need to train for it!
My goal for this phase is to complete 2-3 30-minute training runs and 1 long run each week.
Training runs will mainly focus on a time limit rather than a distance and will be completed during the week. I may include some speedwork into the training runs, depending on how Phase 2 of training goes. The long runs will be on the weekend, and I will hit 6 miles before running the race on July 4.
Some Notes:
-Phases 2 and 3 will also incorporate some form of strength training. I know that my core will need some work, so that will be a focus in both phases as I work on running, as well.
-As I mentioned in
my 2015 goals post
, I have heard that running can affect breastfeeding. That's how I'm planning to feed Baby Fish for at least the first 6 months. So, if running does cause problems for us, then I will have to put it on hold. Baby Fish's health is much more important to me!
After this, I have my eye on some fall half marathons, and
my goal of running the Richmond Marathon
in November is still on my mind! We'll see how things go with Peachtree before I 100% commit to the marathon.
Question for you: What does your spring training look like? What do you do to come back from something that's sidelined you from running for so long?