Good late morning, everyone! I was planning on posting much earlier today, but Baby Fish has been a hungry little thing this morning. It's nap time now though, so time to blog!
I'm linking up today with
Erika
,
Patty
, and
April
for
Tuesdays on the Run
.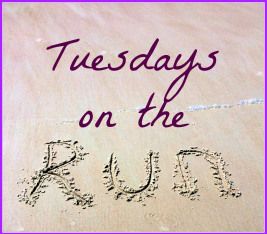 Today's topic is Warm Weather Running Gear and Tips. Since all I've known is warm weather running thanks to living in Florida, I thought I'd share some tips for dealing with the heat and humidity while running. Head over to any of the hosts' blogs to check out some great warm weather gear and other tips!
1. Hydrate, hydrate, hydrate!!
This tip includes a few different sub-tips.
-You need extra hydration before your runs when it's hot outside. Make sure to up your water intake a little bit the day before a summer run.
-Plan your running route to include some water stops, or carry water with you.
-Make sure to replace your electrolytes, too! Any sports drink will help replace what you've sweated out during a warm weather run.
2. Wear breathable, sweat-wicking clothes.
You're going to sweat a lot more during summer runs (duh!), so wearing cotton t-shirts is not the best plan! You want to wear tech-material clothing, and not a lot of it! My go-to outfit during warm weather runs is an athletic tank top and a
Sparkle Skirt
!
3. Plan to run early or later in the day.
During the warmer months, you probably don't want to be running during peak heat hours. If you run early in the day, you'll avoid the sun, heat, and sometimes the humidity! I often run around dusk, but which helps avoid the hot sun, but often times it's a lot more humid at that time. Find what works for you, but do avoid running in the middle of the day.
4. Use a cool, wet towel.
Take one with you during your run, or have one ready to use when you get back. This really helps you cool off during or after a warm run! I got this idea after a race gave them out, and it really was just magical! I love to put it on my neck, as well as wipe my face off with it.
Question for you: What are some of your warm weather running tips?