Hey, everyone! How's your week going so far? A few blog-keeping things to get to before today's post:
-I meant to give you another installment of my Dubai trip recap (read about the
first
and
second
parts of our city tour on the first day), but I just didn't get it together on Sunday. So sorry! I was busy taking down the Christmas decorations. Look for the next post about our trip out to the desert and a dinner cruise on Thursday!
-Also, this week's pregnancy update will come at ya tomorrow. I have an OB appointment today, so I wanted to give you the most up-to-date information. Plus, today I get to participate in...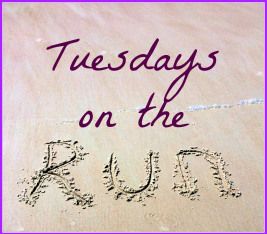 I'm linking up with
MCM Mama Runs
,
My No-Guilt Life
, and
Run the Great Wide Somewhere
to share with you my 2015 race schedule!
I'll be honest: my race schedule is pretty hard to put together this year. With so many unknowns due to Baby Fish (when will he/she arrive, how will things go, when will I get the all-clear from the doctor, etc.), I really can't do much planning for the spring and summer. Here's what I DO know:
-I'm running the Daytona 5k in 2 weeks!
My first race of 2015 will involve running in the Daytona International Speedway. I'm pretty excited for this race, particularly because there's no Daytona Half Marathon this year. It should be a lot of fun!
-I'm this-close to signing up for the Palmer Heart Healthy 10K (or at least the 5K).
I'm going to register for this race by the end of this week, and after a few runs, I should be able to tell if I can run a 10K right now. As I get further along in the pregnancy, I don't want to do too much.
-I signed up for the Glass Slipper Challenge at runDisney's Princess Half Marathon weekend, but I submitted a deferral request.
After much debate, I thought that running a 10K and a half marathon two days in a row being 34/35 weeks pregnant would be really hard and not good for me. I'm secretly hoping that the deferral spots filled up so I can still run it, but realistically, I'll do it in 2016. That'll give me something to look forward to!
-I'm still planning for the Richmond Marathon on November 14th.
This could change over the next few months, but since it's
one of my goals for 2015
, I'm going to go ahead and plan for it. I'm particularly inspired to do so after following the runDisney Walt Disney World Marathon this weekend. I can only imagine the amazing feeling when finishing such a race!!
-I'm going to sign up for the Space Coast Half Marathon on November 29th.
I loved the race this past year, and now I want to get the next shuttle's medal (the Discovery) and go for the 3-year Milky Way Challenge. If I can't run the Richmond Marathon, this will be the race that I set out for a half marathon PR.
-Other races I'm thinking about running this year:
Peachtree Roadrace
-July 4th
AthHalf
-mid-October
Rock 'n Roll Savannah Half Marathon
-Nov 7th OR
Disney's Wine and Dine Half Marathon
-Nov 7th
Local 5Ks/10Ks (will decide on those closer to time)
And in 2016,
I'm thinking about trying the Goofy or Dopey Challenge at runDisney's WDW Marathon weekend! That's REALLY far off, so we shall see!
Obviously not much is set in stone with my 2015 race schedule, but I do have some plans for it! The theme for the year is flexibility due to all of the unknowns, so I'll just go with the flow when it comes to signing up for races. However, I'm itching to do so, so hopefully I can commit to some very soon!
Question for you: What races are you planning this year? Any races I should add to my to-run list?