Do you run with a group, with a partner, or by yourself? That is the topic of today's
Tuesdays on the Run
link-up, so let's get right to it!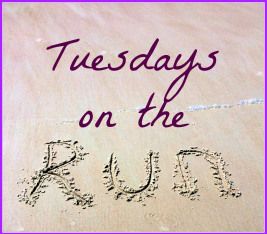 Thanks to
Erika
,
Patty
, and
April
for the link-up! Head over to their blogs to see what others are saying about running solo vs. in groups.
I am a solo runner.
As much of a fan of accountability I am, running with others has just never been my thing. I have run with others before, but here's why i enjoy running solo.
-Running is my "me" time.
I enjoy the alone time while I run. It helps me shake out any stress and gives me some time with my thoughts. That time to myself is really helpful to me most days, and I wouldn't have that when running with others!
-I don't know many people that run at my pace.
Everyone I know is faster than me, so I don't run with friends because I don't want to slow them down. They all say it's not a big deal, but I know I would still feel bad knowing that our run wouldn't be what they were used to. If I knew people who run at my pace, I think I'd be more likely to run with others.
-I like to compete with myself.
Not being the fastest runner on the planet, I like to push myself by trying to beat my own times. It's easier to set individual goals and work toward them while running solo.
-I've never really put forth the effort to run with a group.
Honestly, one of the reasons I run solo is I've never tried joining a running club or grouop! I think this will change, though, thanks to joining a few different running-related Facebook groups in my area. I think it'd be a great way for me to make some friends, so I'm keeping an eye on the events to see what I can join!
Question for you: Do you run with a group or solo? Why do you do what you do?